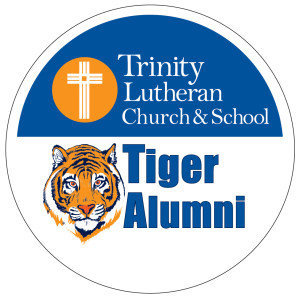 Trinity Lutheran Christian School (TLCS) has been the cornerstone of academic excellence inspired by Christ since 1891. We have had many generations of families who continue to send their children to TLCS because of the small class size, challenging curriculum, music, sports, and the amazing family centered community.
Trinity needs your help in continuing to spread the word about the excellent education you received at TLCS to families who have children who would benefit by being students here! TLCS has Kindergarten through Grade 8 classrooms and our Trinity Early Learning Center (TELC) accepts children from 6 weeks through 5 years of age as well as after school students through age 12.
Direct prospective students to the contact information on this site or send them directly to the office so they, too, can experience a great education inspired by Christ.
Stay in Touch with Trinity Lutheran Christian School
Please stay in touch with us by providing your updated information and tell us what you are doing or have done since leaving Trinity Lutheran Christian School. We will post your testimonial to share with others (with your permission).
We will also send you the Alumni Tidings and occasional school updates of events, but TLCS will never share your information outside of the organization.
SUPPORT Trinity Lutheran School
Please consider giving financial support to Trinity Lutheran Christian School to further the Christian elementary school program that was a part of your life.
Consider donating to the Trinity Scholarship Endowment Fund or the Trinity Fund.  Use the links with their titles to read a description of each. With this DONATE NOW link you can contribute directly to either fund or to a specific category of our education program all to support Trinity Lutheran Christian School and its students.