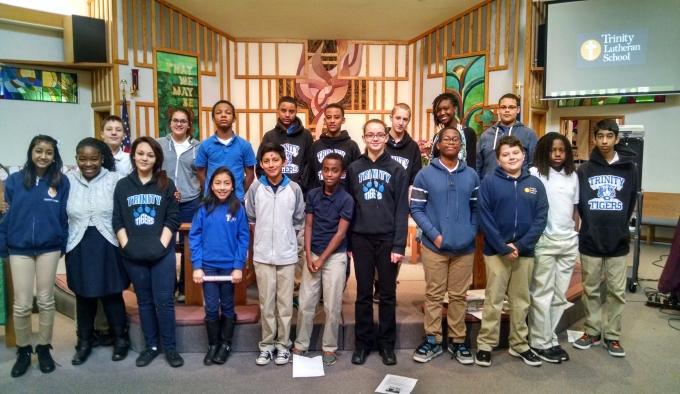 My husband, Jomo, and I have had the incredible privilege of working with the TLS 7th and 8th grade classroom in the weeks leading up to National Bully Awareness Week. The conversations have been incredible – authentic, challenging, emotional and powerful!
This morning, this amazing group of young people led the entire school in chapel as they explored the topic of what it means to be a bystander and how we can be empowered to take action when we see bullying in our school!
Jomo shared from Philipians 2:3-4 where it says "Do nothing out of selfish ambition or vain conceit. Rather, in humility value others above yourselves, not looking to your own interests but each of you to the interests of the others." – highlighting that when we act as a bystander in bullying situations, it is because we are more concerned of what will happen to ourselves, rather than what is best for someone else.
I'm looking forward to our celebration at the end of the week! Our kids are working hard and having great discussions as they dedicate themselves to ending bullying at TLS! 
How are the conversations in your home going as you dialogue with your kids about what they are learning?