Staff Directory for 2018-2019
(503) 288-6403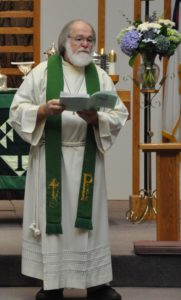 Pastor Terry Merrill, Interim Pastor
Education: Master of Divinity Concordia Theological Seminary Fort Wayne IN • Doctor of Ministry Denver Seminary; Marriage and Family Counseling,
Experience: Pastor Merrill has served LCMS churches for 37 years including 10 years as spiritual director working with adjudicated youth in residential treatment. He holds clinical membership with Association for Clinical Pastoral Education from Trinity Medical Center in Minot ND. He works with churches in transition as an Intentional Interim Minister.
Pastor Terry (Merrill) finds joy in relationships formed through his ministry as pastor and counselor, and in being part of a church and school community working together to connect people with Jesus and grow in Christian love toward one another. He lives with his wife Peggy, in Albany OR. Together they have five children and 13 grandchildren.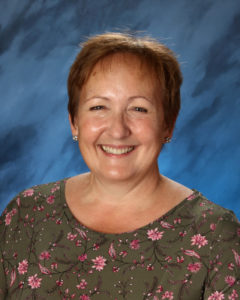 Mrs. Marsha Wolfe, Principal
Education: BA Concordia College Portland; Elementary Ed/Psychology • MA Lesley University; Education
Years of Experience: 22 years in Portland Public Schools, 1 year at TLCS
I have been married to my husband Scott for 42 years and have 3 grown children and 2 granddaughters. In my spare time I enjoy playing the guitar and love singing in the Trinity Church Choir. My husband and I enjoy traveling whenever we can.
Mrs. Ruth Gray, Business Manager
Education: BA Concordia University Portland; Business Administration
Years of Experience: 10 years in Trinity Lutheran Church and School Business office
I enjoy books, musicals, movies, pizza and cheese.
Mrs. Tia Lidstrom, Kindergarten
Education: BA Concordia University Portland; Elementary Ed/Early Childhood Education
Years of Experience: 6 years, 4 years at TLCS
I love teaching kiddos about the love of Jesus Christ and bringing nature and science into the classroom in fun and exciting ways. Let's get kiddos thinking out of the box!
Mrs. Kate Bergdolt, Grade 1/2
Education: BS Concordia University Seward;  Elementary Ed • MA Concordia University Seward; Early Childhood Education
Years of Experience: 25 years, 3 at TLCS
I always wanted to be a teacher and I think it is the best job a person could ever have.  When I am not at school, I enjoy spending time with my family.  I also enjoy playing piano, reading, and watching old movies.
Mrs. Vicki Brandt, Grade 3/4
Education: BA Concordia College Wisconsin
Years of Experience: 30 years working with children
I love to garden and cook healthy meals for my friends and family.
Mr. Don Seleski, Grade 5/6
Education: BA Concordia College Portland; Elementary Ed/PE/Biology • Middle School Math Endorsement
Years of Experience: 38 years all at TLCS
I thoroughly enjoy teaching and coaching. There seems to be something new every day.
I like to spend time with family in Spokane. I'm the favorite uncle to five nephews and one great niece.
I walk or run every day, enjoy playing indoor soccer twice a week and water skiing during the summer.
I am a lifetime Chicago Cubs fan. I've seen them play in many different ballparks and at Spring Training in Arizona.
I also follow the Mariners and – of course – the BLAZERS.
Mrs. Christi Grumbo, Grade 7/8
Education: BA Cascade College; Youth Ministry • MAT Concordia University Portland • Ed.D (in progress) Concordia University Portland; Educational/Teacher Leadership
Years of Experience: 10 years in education, 6 years at TLCS
I love playing/coaching volleyball, spending time with my big dogs, drinking inordinate amounts of coffee, traveling, and working at TLS.
Mrs. Susan Rawls, Art
Education:
Years of Experience:
Mrs. Erica Kirch, Director TELC
Education: BA Simpson University; Cross cultural Studies/TESOL
Years of Experience: 8 Years in Education and Child Care
I love camping, kayaking, and hiking in the Pacific NW. I am passionate about building a positive teaching culture to support families here in Portland.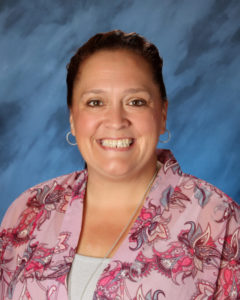 Mrs. Dana Millard, Assistant Director TELC
Education: ODE Certified Child Care Licensure classes
Years of Experience: 15 years in Early Childhood Education, including 8 in staff leadership
My favorite times are spent with my husband and three children, often on the football field or walking around the neighborhood. We love hiking, road trips and family camping. My family's involvement with youth in the community is something that has stuck with me my whole life. The time you spend with kids is time well spent. It's an investment in the future for all of us!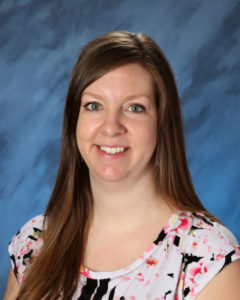 Mrs. Colleen Ek Ishiyama, Administrative Assistant
Education: BA Portland state University; International Studies
Years of Experience: 5 years as TLCS Administrative Assistant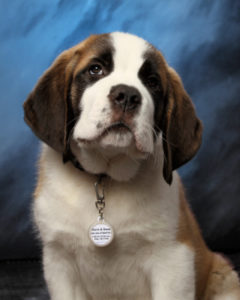 Waylon
TELC and TLCS Office Dog
Trinity Lutheran Christian School's faculty is among the most dedicated, faithful, creative, nurturing, enthusiastic, and impassioned in Portland. All classroom teachers maintain certification with Oregon State Department of Education. The entire TLCS community — faculty and staff — are devoted to each student and their families, and consider it a blessing to be a part of TLCS's mission of high-quality Christian education.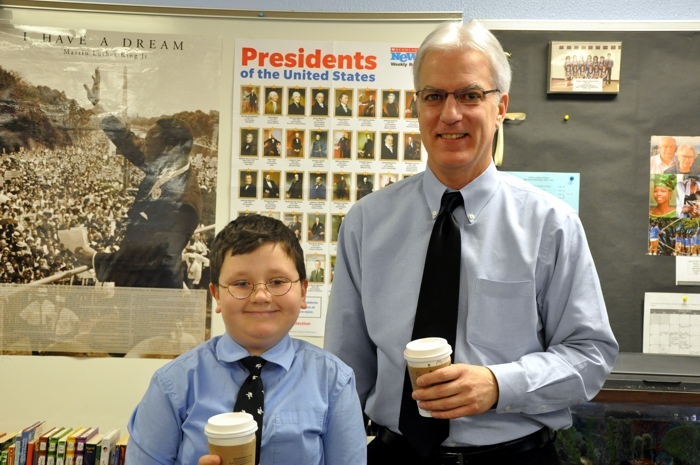 TLCS BOARD OF EDUCATION
Mrs. Pat Kunert, Chair
Ms. Amity Cunningham
Mrs. Nany Mann
Mrs. Joyce Nitz
Mr. Rod Wegener